Find a daycare and
register
Our bilingual, sustainable day cares can be enrolled in all year round
A unique pedagogical approach
Our bilingual Network of KidsCare daycare centres in Switzerland is distinguished by its commitment to deep-rooted human values. Every day, we strive to offer the children entrusted to us high-quality care. Our aim is to help them become fulfilled citizens of the world who are open to others.

We introduce bilingualism into our day nurseries on a daily basis, using the "one person - one language" method.

We value the skills of each child by using a multi-pedagogical method. By combining the best of Pikler, Montessori, Alvarez and many others. Our childcare professionals pay close attention to the social and emotional development of each child, offering them security and affection.
A sustainable and eco-responsible environment
The KidsCare group of day cares adopts an eco-responsible and sustainable approach.

The food offered in our nurseries is seasonal and 100% organic, as are the milk powder and nappies we provide. Recycling and waste recovery are an integral part of our approach.

Children are made aware of the world around them and waste sorting from an early age. What's more, the materials recovered are used for creative and artistic activities, encouraging reuse.

We also encourage outdoor activities, allowing children to discover nature and develop their awareness of the environment. The children go outdoors at least once a day.
Working and evolving at KidsCare
As a Swiss group of childcare centres, we attach great importance to the well-being of our teams, as this contributes directly to the quality of care provided to children and families.

We take great care to ensure that our staff enjoys a healthy work-life balance. We offer recognised training courses and in-house workshops. We invest in the development of our teams to ensure a high level of professionalism. As a group, our human resources policy is based on collaborative, participative management and a corporate culture that enables everyone to grow and develop their potential.

We are proud of our commitment to our employees and our contribution to a bright future for the children we care for.
Growing well
together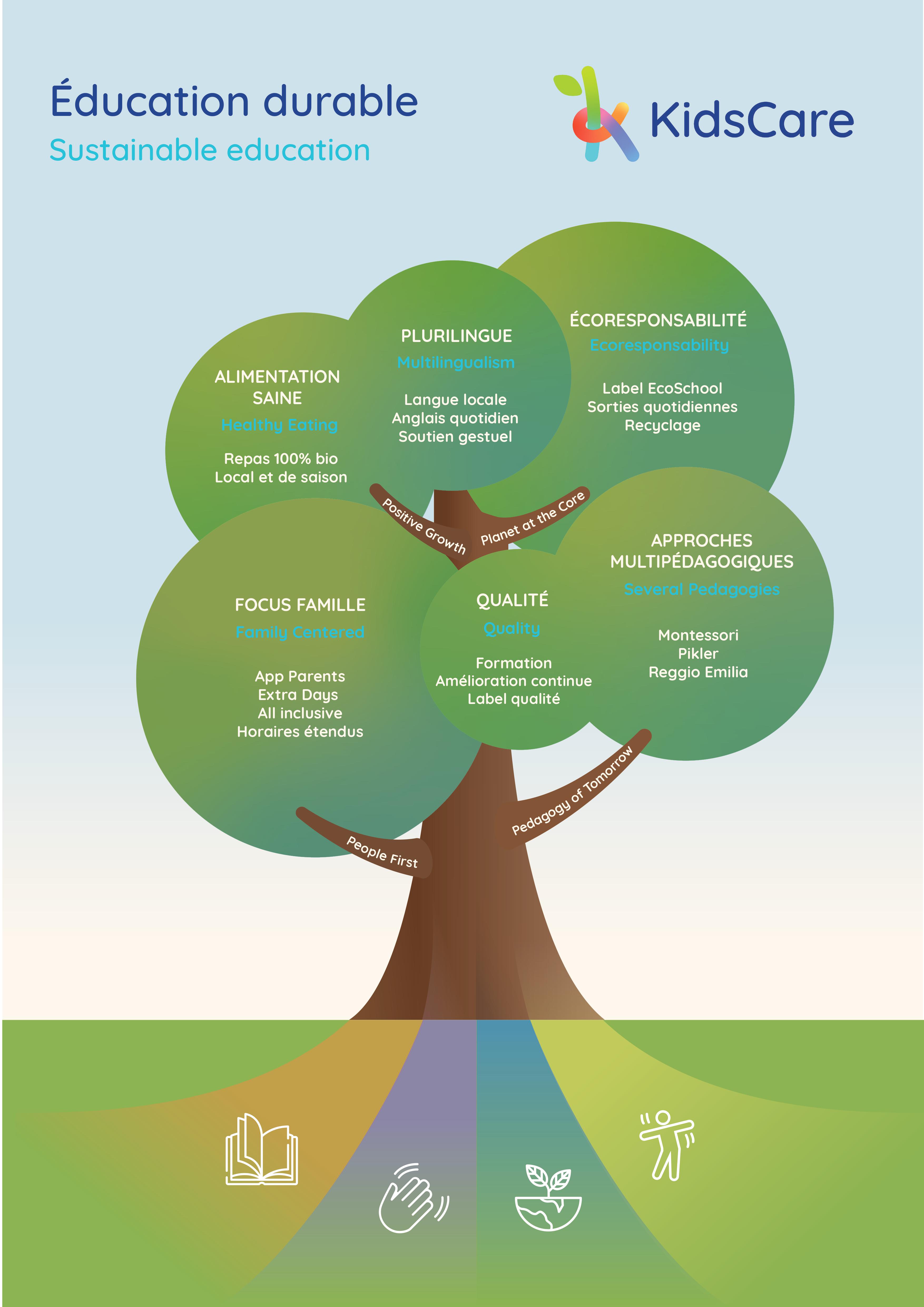 Come work for KidsCare Switzerland
Would you like to join us in our educational mission?
We have vacancies all over Switzerland!
This job offers could interest you
News
Under construction - Come follow us on our social networks to stay updated on the latest news !
Education

Environment

Socialization

Well-being